1 tag
1 tag
1 tag
Just for the hell of it, I thought I'd give...
New EP "Mosaic" Now Available on itunes!
Released yesterday to the world, here's the link to get your brand spankin' new Rumspringa ep, and it's only 5 bucks! :) See ya on the flip side http://itunes.apple.com/us/album/mosaic-ep/id485504269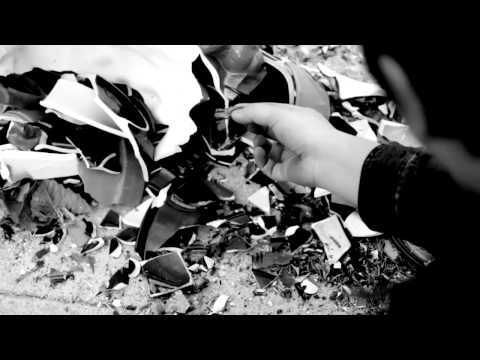 Latest RUMSingle
OF WASTED YOUTH by rumspringa
In The Summertime
Well, the 4th of July has passed us and we're now truly in the belly of the oven known as the LA ENDLESS SUMMER. With it we take in the heat's purifying ability to naturally detoxify the body, counter acting all the beer we guzzle and the hamburgers we snuggle. Rumspringa continues to surf the waves of the brain's oceans. Ours being a kind of cool, purplish-gold coloration, with neon eels,...
Update to our Rumspringa Family; YOU!
Greetings fans, friends, admirers, foes, etc. We'd like to take a moment to simply update you on the haps regarding the band! As of currently we are recording a brand spankin new EP (Title TBA) in our studio, and plan to have it finished by early July. As for the release date, well, we speculate to have it available for you by early Fall. The EP will be available both digitally and on...
TONIGHT
We be at the Satellite to play with Alberta Cross. Set times go like this: Catwalk at 9. Us at 10. Alberta at 11, and Last American Buffalo at 12. The show is 21 and over and 10 bucks, BUT, you can hit us up to get on the unlimited 5$ list. Hope to see you there! Love, Rums
Retro-specs
Hello All, Joey here….. In respects of thinking out loud and reflecting upon our residency, all I can say is time is moving fast. April's residency was an absolute blast, and again thank you to all the bands that helped to make it special and fun, and to all the fans, families and friends that came out to support and hoot. Holla. There are always new events and horizons within the...
Xenu
The writing of Rumspringa's second album is almost entirely done-  with the help of secret messages from an alien intelligence via the ubiquitous energies generated by fault lines east of Los Angeles. Being that it is L. Ron Hubbard's 100th birthday today, and looking forward to the writing of the third album, I would like to lobby for a third record that can only be heard in space....
Check out my new art/poetry/etc page :) →
Watch
"Rumspringas got the muthafuckin residency yo"
RANDO THOUGHTS for the sake of updating our...
Serpents of wisdom. Scarabs of the Sun. Cats are specially magnetized creatures. If you stroke a cat in the dark you can see the blue-ish green static electricity sparks. Each eye a different color. Each eye seeing a different spectrum of the soul. Visual honesty. Artistic tears. Solar whips and sunny mists. These days my brain waves have been forging the charts of richter scales. In the codex of...
10 tags
Watch
many of you are sleeping…dreaming your dreams…snug as bugs…well, when you wake up, here's what's for breakfast
New Song + Tour Dates : Rumspringa : Criminal Love... →